Yellow Springs Volleyball MBC Chanpions
11/09/2016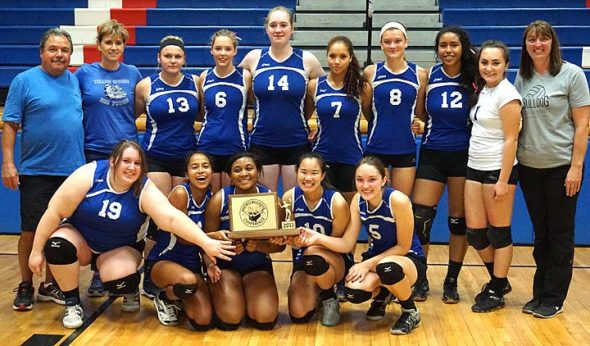 The YSHS volleyball team, the 2016 Metro Buckeye Conference champions,
posed for a celebratory photo at home. Back row, from left:
Bill Stewart (assistant coach), Tracy Clark (assistant coach), Kelsie
Lemons, Elle Peifer, Alex Ronnebaum, Nia Stewart, Tyler Linkhart, Dede
Cheatom, Payden Kegley and Chris Linkhart (head coach). Front row, from
left, Danny Horton, Julian Roberts, Elizabeth Smith, Aliza Skinner and
Kasey Linkhart.
"They had their minds set on winning the conference title again and they
accomplished just that," said coach Christine Linkhart. "They are all
such great athletes."